MATTOON — Sister entrepreneurs Mia and Max Harley of Mattoon offered a printed list of tips, such as using airtight containers for storage, for Slay Slime during a product launch Saturday.
Max also had some tips for parents asking if their kids will enjoy playing with slime, including that the slime should be folded to seal the air pockets in it to form bubbles. The 7-year-old gained this knowledge from personal experience by testing this glue-based slime with 11-year-old Mia.
"It's fun to make, so hopefully we'll sell more," Mia said of Slay Slime, which is available in eight different colors and is named after a favorite slang word for making something awesome.
Those two Mattoon sisters were among about two dozen young entrepreneurs showing off their homemade products Saturday at the inaugural Kids' Business Fair at Overton Tree Farm, 9700 E. County Road 550N in the village of Mattoon. Cody and Sophie Overton are the owners.
Sophie Overton said she read online a while ago about the Acton Kids Business Fair Team, which provided a template for hosting fairs, and decided it would be a fun program to offer at the tree farm, which opened last year.
The program teaches kids how to start a business, including product development and advertising, Overton said. Advertisements made by fair participants for their products are posted on the Overton Tree Farm Facebook page.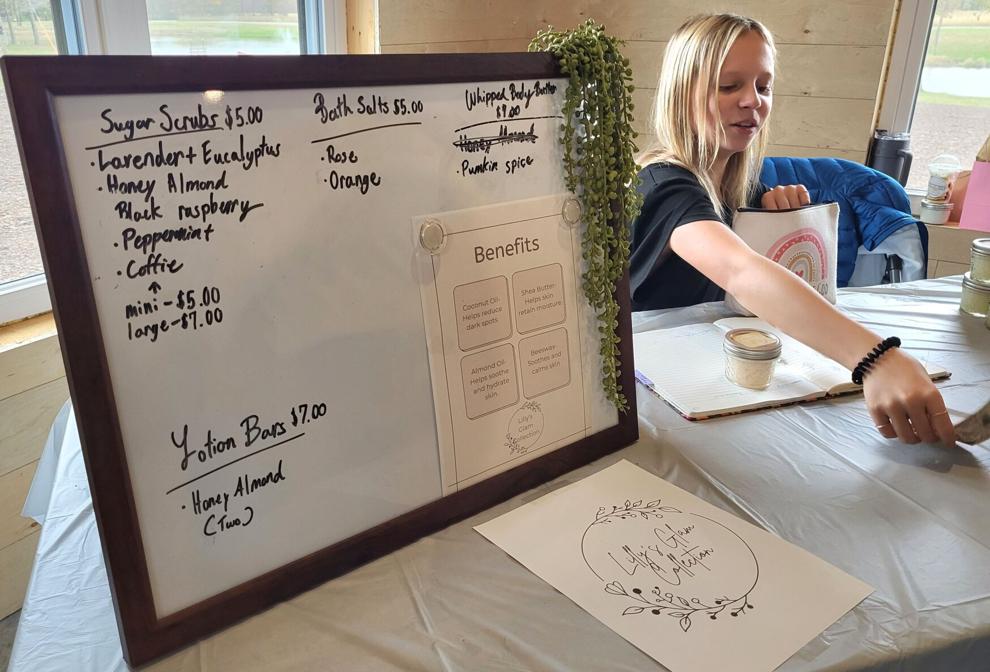 "Students learn how to start a business and it allows them to show some leadership qualities," said Casey Harley, whose kids developed Slay Slime.
Saturday's fair was judged by representatives from a US Bank branch and Holey Moley Daylight Donuts in Mattoon, as well as students from Coles County's ClassE high school entrepreneurship program.
Kids get to keep cash prizes for best pitch, best display, and most creative business, plus proceeds from sales at the fair.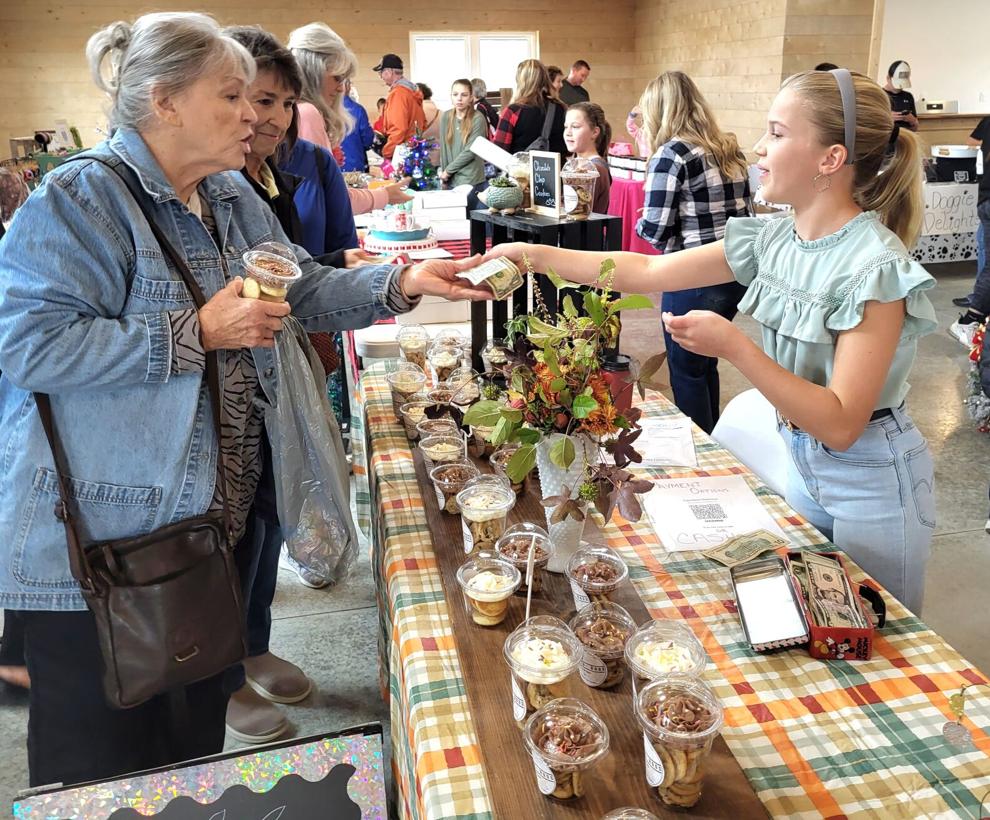 Bryn Overton, 12, of Mattoon, said she plans to supplement her savings with the proceeds from the sale of Bryn-A-Roos Cookies & Buttercream dessert cups at the fair. These dessert cups contained mini chocolate or sugar cookies to drizzle with homemade buttercream frosting.
"I like to bake, my mom likes to bake, and my sister likes to bake. I thought, 'If I like to bake, why don't I just make cookies for my job,'" Bryn said. When asked if she would be tempted to try her product, she smiled broadly and said, "Oh, yes!"
Siblings Myles, 11, and Reid Kaufman, 10, of Mattoon, said their idea for Doggie Delights came from wanting to make homemade treats for Annie, a yellow Labrador retriever with a chicken allergy.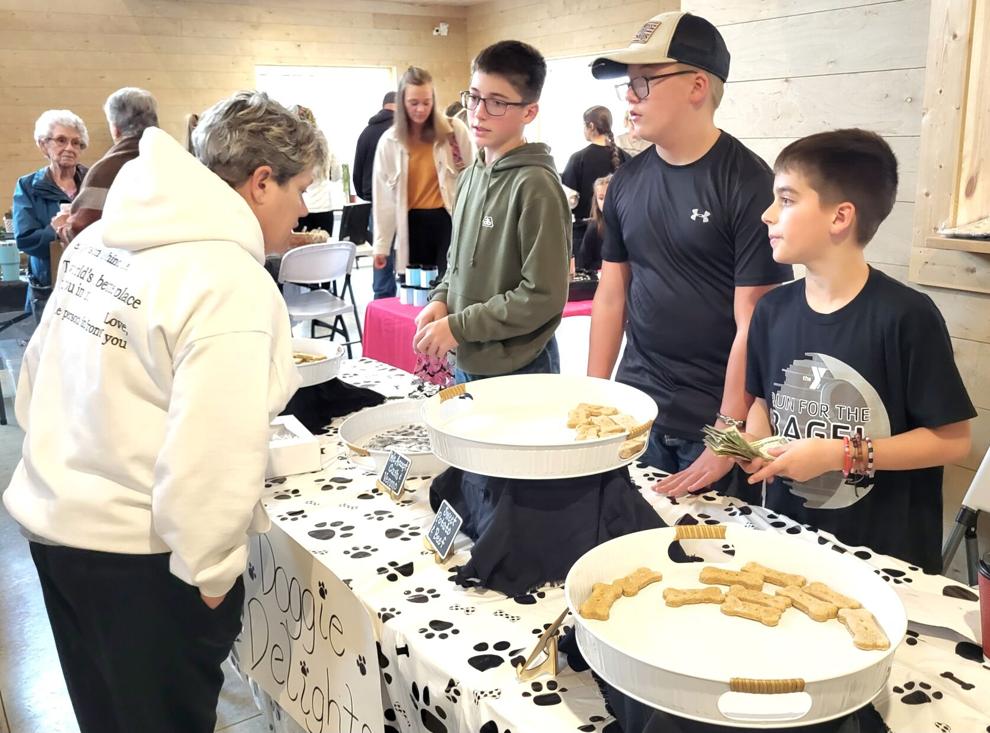 They teamed up with their 13-year-old cousin Cale Frantz of Mattoon to combine flour with baby food to make meals they cut from sheets of dough, baked and dehydrated. They created pumpkins, turkeys, and rice; sweet potatoes, apples and chicken; and sweet potato and beef relishes.
The Doggie Delights team's baskets of bone-shaped treats were nearly empty an hour after the fair opened for business to the public.
"It feels good to see our hard work pay off," said Reid Kaufman.
Contact Rob Stroud at (217) 238-6861.