A tribal liaison joins the staff team
Don Wetzel Jr. Joined the Montana Department of Labor and Industries as tribal liaison, serving as a senior leader and reporting directly to Commissioner Sarah Swanson.
With more than two decades of experience directing efforts between national, state and tribal agencies, Wetzel will lead the department's outreach to tribal communities. He will be the first senior executive to hold the position.
"Bringing Donnie to the DLI team is a recognition of his talents and connections among Montana's tribal communities," said Swanson. "It's also an acknowledgment that the department is doing more to engage our tribal peoples and ensure that tribal voices are heard and served effectively."
Wetzel is Swanson's first outside hire for his office team since he was appointed by Gov. Greg Gianforte nearly 70 days ago.
Among Wetzel's priorities will be expanding opportunities for tribal youth ages 14-24. The department has programs aimed at that, such as Jobs for Montana Graduates, and Wetzel will focus on expanding offerings for that demographic.
A member of the Blackfeet Nation, Wetzel graduated from Harlem High School and earned both a bachelor's and master's degree from Montana State University – Billings, where he played basketball. Wetzel has spent the past decade in various tribal relations positions at the Montana State Office of Instruction, most recently serving as director of tribal liaison and tribal student achievement, relations and resiliency.
Wetzel has devoted years to suicide prevention, especially among tribal youth. He also brings a background in tribal internet connectivity issues to DLI through his work on the Montana-Wyoming Council of Tribal Leaders.
He said that he was honored and excited to do this work.
"This position provides an opportunity to improve relations between the Department and our tribal peoples, learn from each other, and together create a strong future for our great nation," he said.
The governor will lead a trade mission to Taiwan
Gov. Greg Gianforte will lead a trade mission to Taipei, Taiwan, with representatives from Montana's agriculture, manufacturing, photonics and bioscience industries, it was announced Friday.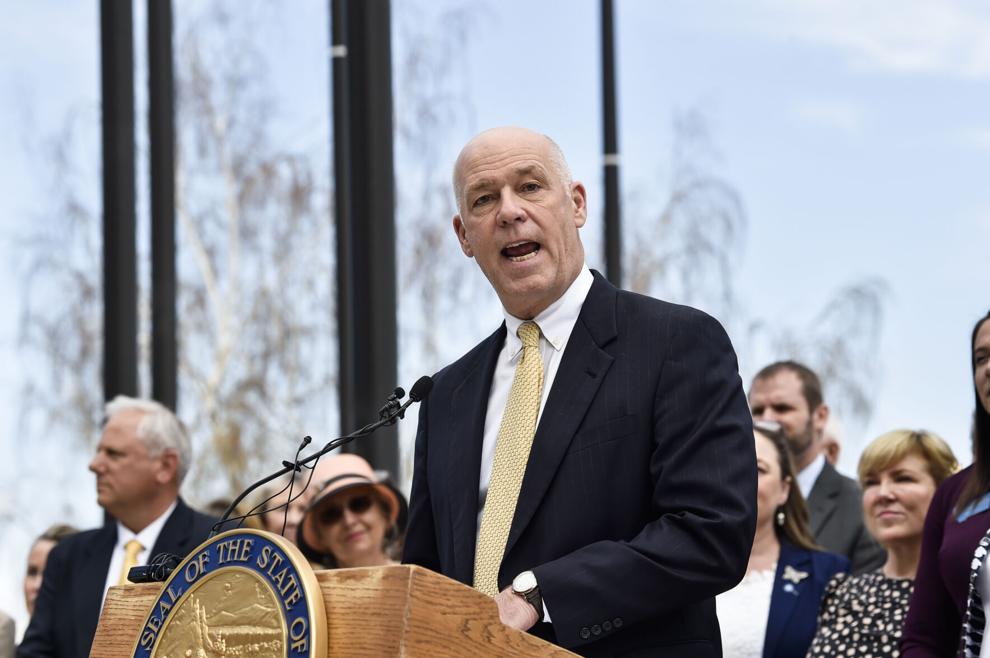 The Oct. 28-Nov. 3 visit comes two years after the governor reopened the Montana Asia Trade Office in downtown Taipei to promote and expand trade in the region. The visit includes meetings with Taiwan President Tsai Ing-wen and Premier Chen Chien-jen of the Executive Yuan, as well as trade and education partners in the region.
In October 2021, the governor reopened the Montana Asian Trade Office to create new job opportunities in the wheat, legumes, engineering, education, optical, coal and pharmaceutical sectors. Mei Mei Wang, who headed the state office in Taiwan before it was abruptly closed in 2012, serves as the office's official representative.
Taiwan is consistently one of Montana's top 10 trading partners. In 2022, Taiwan bought more than $107 million worth of goods from Montana, including high-quality wheat, industrial machinery and beef.
Taiwan also collaborates with the state through the university system, developing short-term exchange programs at the University of Montana and Montana Technological University.
Peccia announces a new hire
Aaron Peters has joined the Helena office of Robert Peccia & Associates as an engineering designer in the site development group.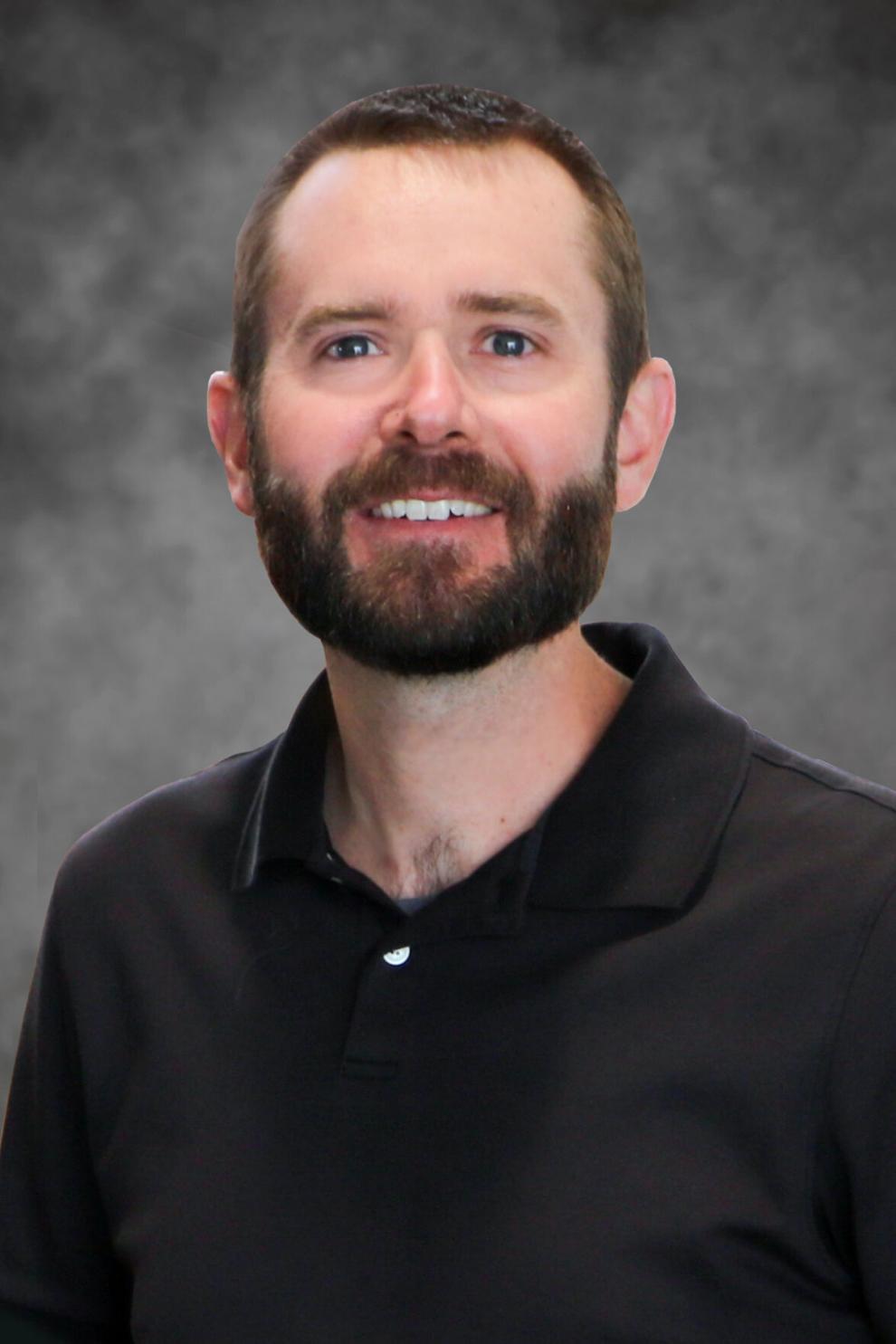 Peters has over five years of civil engineering experience with a focus on municipal and transportation engineering. At RPA, he will use his experience and education to complete various aspects of site design, including data collection, analysis of alternatives, and preparation of construction documents.
He holds a bachelor's degree in civil engineering technology from Northern Montana State University. His attention to detail, strong work ethic, and dedication to his profession make him an excellent addition to the RPA team.
Disaster loans are now available
Small agricultural businesses in 11 Montana counties are now eligible to apply for low-interest federal disaster loans from the U.S. Small Business Administration, officials said.
Jeffrey Lusk, director of the SBA's Disaster Field Operations Center-West, said the loans offset economic losses due to drought-induced revenue declines in the following key states that began Aug. 15.
Early Montana counties: Lewis, Clark, and Powell.
Neighboring Montana counties: Broadwater, Cascade, Deer Lodge, Flathead, Granite, Jefferson, Meagher, Missoula, and Teton.
"SBA eligibility covers economic impacts to both farmers and farmer-dependent businesses that suffer losses in agricultural production as a result of a disaster, as well as businesses directly affected by the disaster," Lusk said.
Small agricultural businesses, small agricultural cooperatives, small aquaculture businesses and most private nonprofits of any size are eligible for up to $2 million in Economic Loss Disaster Loans to help cover financial obligations and operating costs that would have been met had the disaster not occurred. can happened.
"Eligibility for these loans is based only on the financial impact of the disaster and not on any actual property damage. These loans have an interest rate of 4% for businesses and 2.375% for private nonprofits, have a maximum term of 30 years, and are available to most small businesses and private nonprofits that do not have the financial resources to offset the negative impacts without difficulty," Lusk said. he said.
Interest does not start accruing until 12 months after the date of the original disaster loan. SBA disaster loan repayment begins 12 months after the first payment date.
By law, SBA makes Economic Disadvantage Disaster Loans when the U.S. Secretary of Agriculture designates an agricultural disaster. The secretary announced the disaster on October 10.
Businesses primarily engaged in farming or ranching are not eligible for SBA disaster assistance. Agricultural businesses should contact the Farm Service Agency regarding assistance provided by the US Department of Agriculture through the Secretary's declaration. However, nurseries are eligible for SBA disaster assistance in drought disasters.
Applicants can apply, learn more about disaster assistance and download applications online at SBA.gov/disaster. Applicants may also call SBA's Customer Service Center at (800) 65-2955 or email disastercustomerser[email protected] for more information about SBA disaster assistance.
The deadline for applications is June 10.
To access telecommunications relay services for people who are deaf, hard of hearing, or speech impaired, call 7-1-1. Applications should be sent to the US Small Business Administration, Processing and Payment Center, 14925 Kingsport Road, Fort Worth, TX 76155.