Six new animal exhibits, the return of the train and the chance to feed a giraffe. Oh my! BREC's Baton Rouge Zoo is getting a $50 million facelift.
The renovated zoo will be a place for young and old to have fun and bring out their inner child.
Zoo director Jim Fleshman says phase one of the "reinvention master plans" will be completed in 2024. Improvements include a giraffe exhibit with a public feeding platform, a new public entrance and the return of the Cypress Bayou Railroad Train Ride.
By the numbers, the improved zoo will have:
Six new exhibits
12 renovated exhibits
12 new buildings after renovation work is completed.
Fleshman noted that they also move from a taxonomic representation model (where animals are grouped by species) to a zoogeographic representation model (where animals are grouped by geography). The new model will create a small part of an environment specific to different regions of the world.
"We're trying to create a space where you don't walk past an animal," Fleshman said. "You actually have to look for the animals, but we will have exhibits (identifications) to find species."
For example, Thomson's gazelles, African birds and giraffes will be in the same enclosure.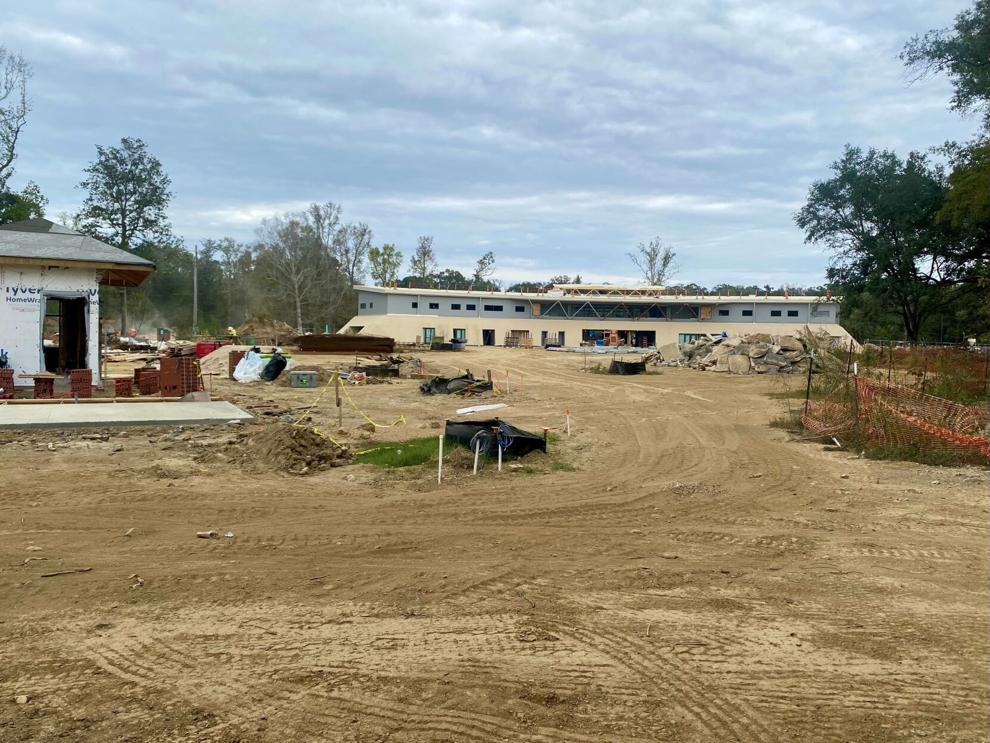 Many renovations place an emphasis on conservation efforts, particularly regarding stormwater. A retention basin stores and distributes storm runoff, helping to prevent flooding, and filters clean water and releases it back into the environment. Access to the zoo will be reversed and visitors will access Highway 19 via Greenwood Park. The entrance building will house admissions, membership, leasing, sales, education and administration departments, as well as a gift shop, classrooms, rentable rooms and a conference room.
Phase two of the reinvention will gradually introduce new animals such as lions, gorillas and an Atchafalaya exhibit that interpret Louisiana's bioregion, wildlife, people, culture, art and archaeology.
Don't worry, despite the construction work, the zoo is still open.
"It's moving forward," Fleshman said. "We're starting to see the changes."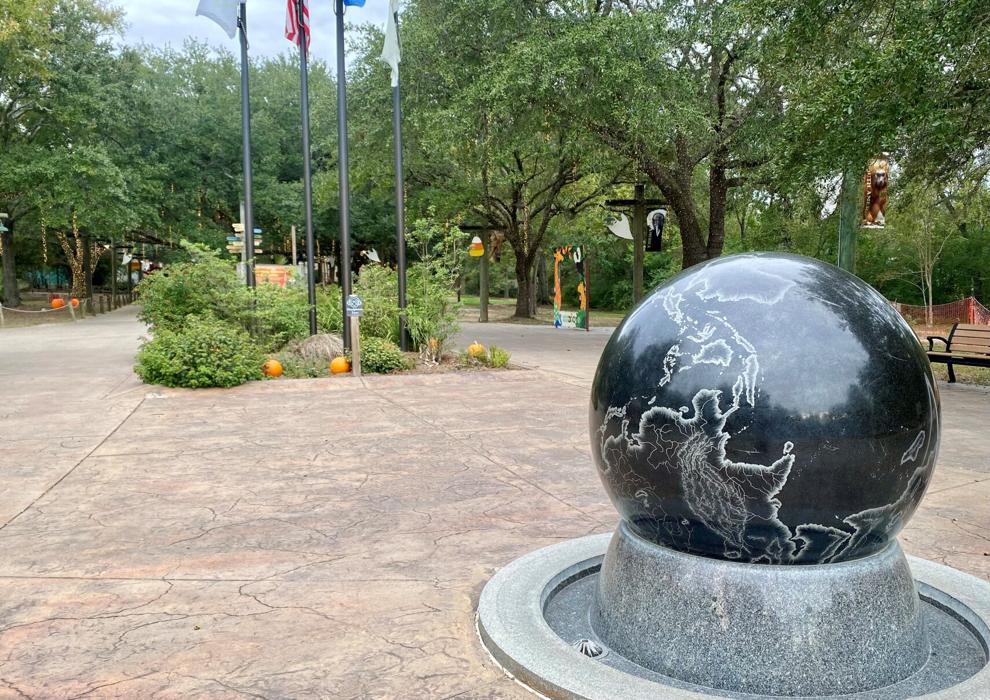 These visible changes include the installation of 2-inch stainless steel mesh on the exhibits, designed to be less visible to advanced viewers – unlike the previous chain-link fence with nylon netting.
The West African expedition, called Sapo Springs, opened in March and offers underwater viewing of two pygmy hippos as well as Colobus monkeys and an aviary of exotic birds. Soon, colorful African fish, cichlids, will also live in the water with the hippos to maintain a healthy water system. To create a culturally immersive space, staff work with Southern University students from West Africa to prepare cultural signage and artwork for display.
Fleshman has been working in the zoological field for 40 years. He graduated from Kansas State University and began volunteering at a small zoo, where he helped raise a chimpanzee and once had three tiger cubs in his apartment. For seven and a half years he worked with the elephants at the San Antonio Zoo, where he met his wife, who was a sea lion trainer.
Every morning, Fleshman walks around the Baton Rouge Zoo after completing administrative tasks. He says the animals can recognize him and his hat.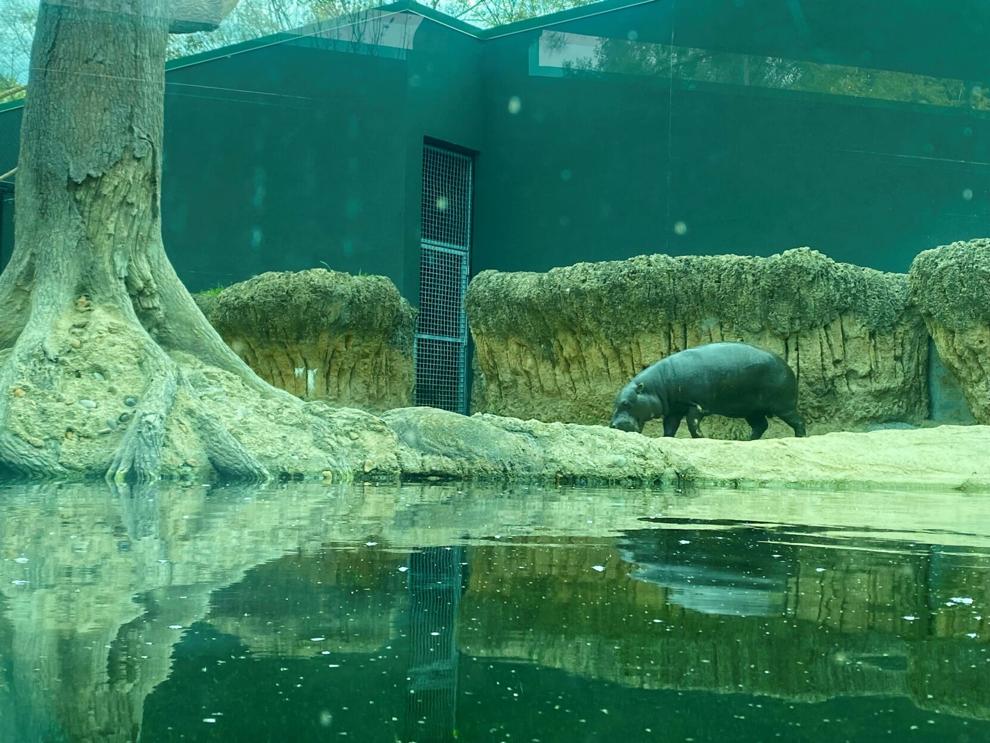 "It kind of brings me center stage and keeps me grounded, and I like when the audience comes through," he says of his morning routine. "I always tell people, 'I have the best job in the world.' I can do whatever I want – what I've learned – and if I have a bad day, I can go to the zoo.
Fleshman loves his job and knows how important it is to have a zoo in Baton Rouge. Before he was appointed director in 2019, there was talk of closing the zoo. If closed, Baton Rouge would be the largest metropolis without a zoo, he said.
One of his favorite things about his job is watching people have experiences with the animals.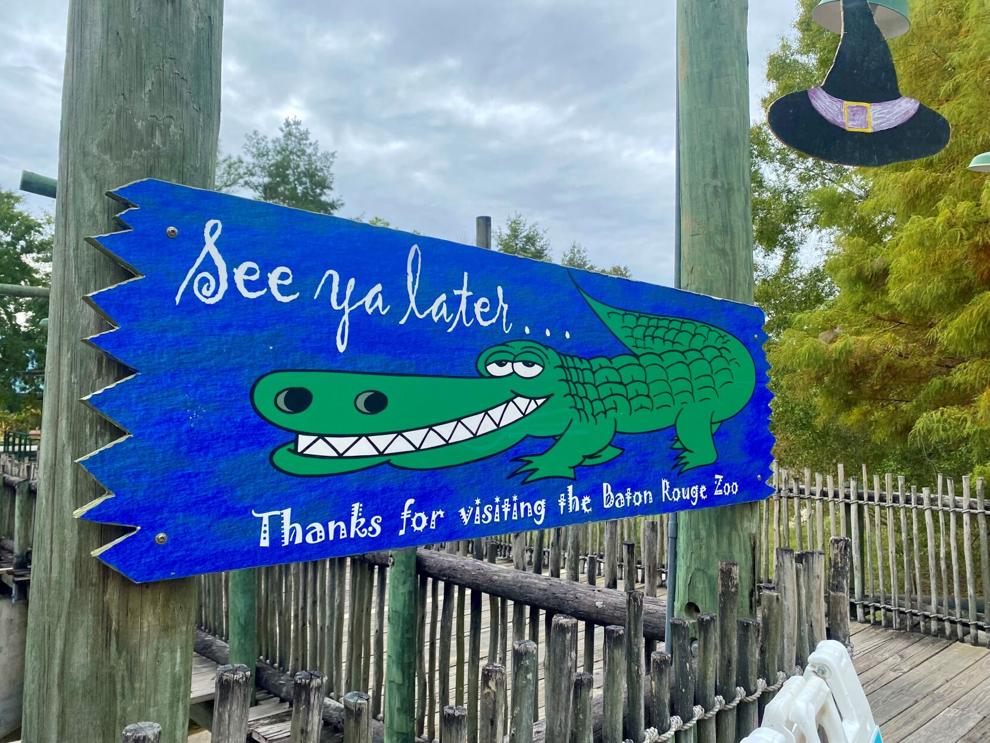 "There's nothing better than seeing a little child beaming at something – maybe the animal was looking at them or they saw an animal running," he said. "I always see it in little kids, but sometimes you can see it in adults too, which is fun. The zoo often brings out the little child in people."
Zoo Lights, presented by Our Lady of the Lake Children's Hospital, is open November 25 through December 30 and features an array of thousands of dazzling lights and visits from Santa on Fridays and Saturdays. In a partnership with the Greater Baton Rouge Food Bank, any guest presenting a non-perishable food item will receive a 50% discount on the price of admission.
Zoo Lights will be closed on Christmas Eve and Christmas Day. For more information, visit brzoo.org.
What you should know before going to the Baton Rouge Zoo:
It takes about two hours to see all the sights and sounds at the Baton Rouge Zoo. Fleshman recommends planning your day so that the animals are out in the morning because the animals are more active.
Depending on the season, bring water and/or fans for the hot summer days.
If you forget water, that's no problem. There is a cafe and a retail shop.
Pay particular attention to signage during construction work. Fleshman says visitors sometimes see half the zoo because they get to a dead end and don't go to the other side.
The zoo is home to 500 animals, from cockroaches to fish to giraffes. The collection is on the small side, so it's not so big that you'll have to spend the whole day there – unless you want to.
Volunteer opportunities are available for animal encounters, educational events and special events. For more information, visit brzoo.org/support/volunteering.
The zoo is a certified sensory-inclusive facility and provides a positive experience for all guests with sensory needs. The gift shop offers free bags containing a weighted blanket, fidget spinner and headphones.